Vito and Michael's Pizzeria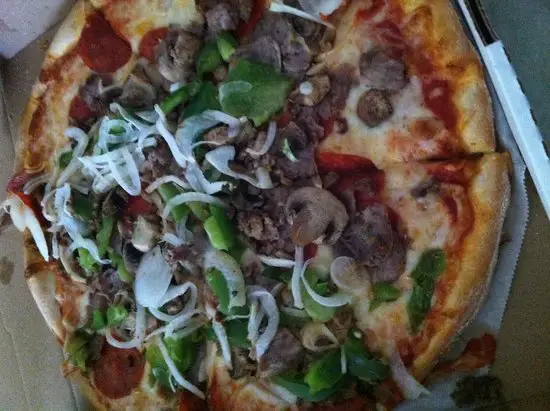 Vito and Michael's has been a late night staple on St. Pete Beach for many years. It is the perfect stop for a quick slice during a night out on the town. They don't deliver but they offer a delicious selection of pizza by the slice and are open until 4am! You can even enjoy a cold beer or a glass of wine while you wait for your slice to be ready.
We recommend the Veggie Pizza, Meat Lovers Pizza and don't let the name fool you, their Garbage Pizza is delicious!
Vito and Michael's friendly staff, reasonable prices and delicious pizza make it an obvious choice for the list of best pizza places on St. Pete Beach!
Categories: Restaurants
7704 Blind Pass Rd
St. Pete Beach, FL 33706 United States