St. Pete Beach Identity Project
St. Pete Beach Today
February 16, 2018
St. Pete Beach Identity Project
The City Commission is considering updating the City's logo.  A presentation titled "City of St. Pete Beach Identity Project" was presented at a recent Commission meeting by Jonathan Mugmon of Wayfinding & Information Design.  Mr. Mugmon was contracted by the City to provide ideas for an updated logo or brand that would express the character and essence of St. Pete Beach and be the basis for the development of new entrance signs and other place making enhancements throughout the City.
According to Jonathan Mugmon Design, graphic language defines the elements that make up the parts of the brand. The colors, typefaces and graphics that are put together to portray a brand.
The following colors and type were selected to best represent the waterfront active, relaxing, simple and friendly character traits as defined by the brand expression.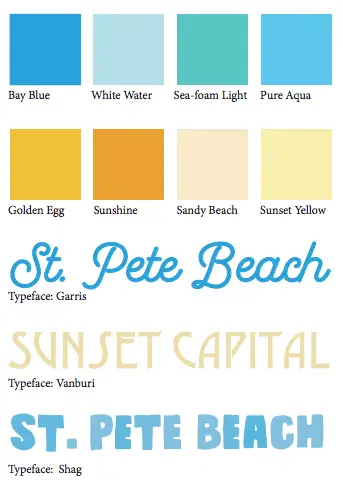 St. Pete Beach Logo and Brand Renderings
Below are the  wayfinding & information logo designs as well as the sign renderings presented by Jonathan Mugmon Design.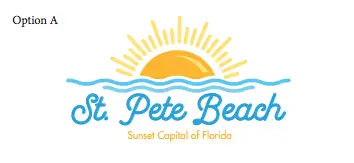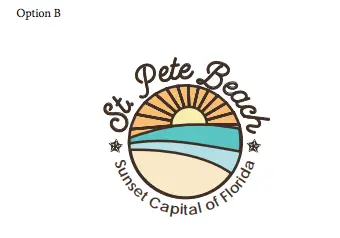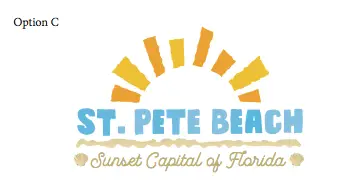 Sign Option A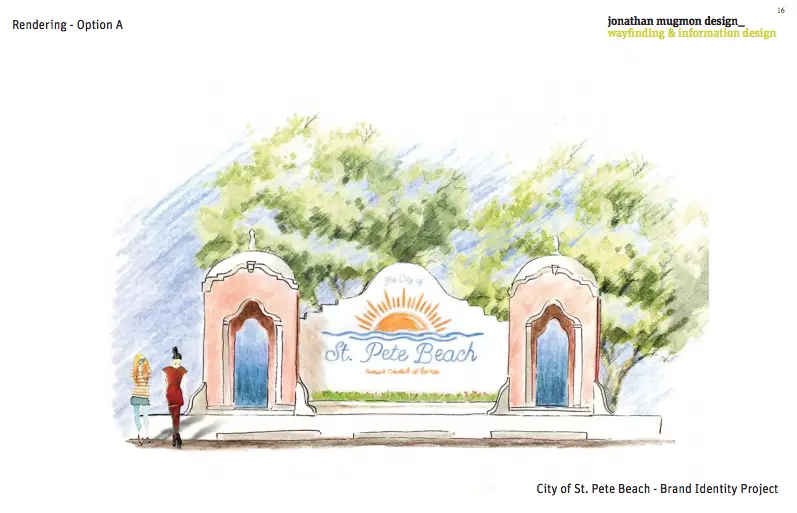 Sign Option B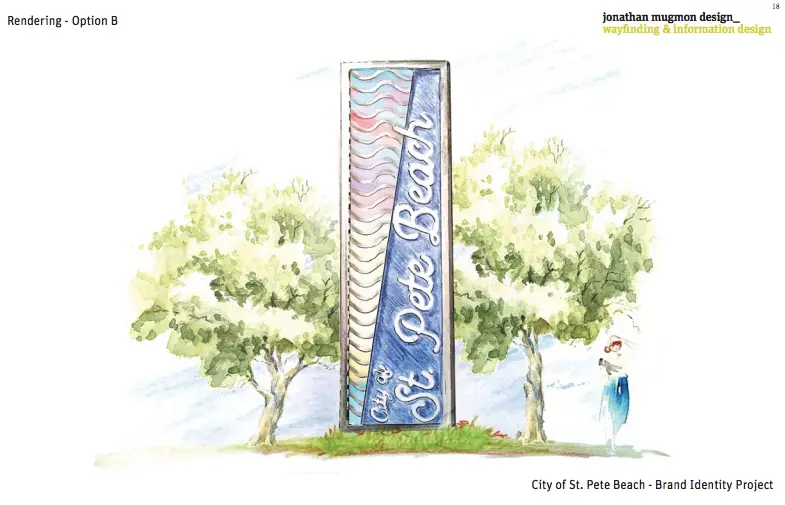 Sign Location #1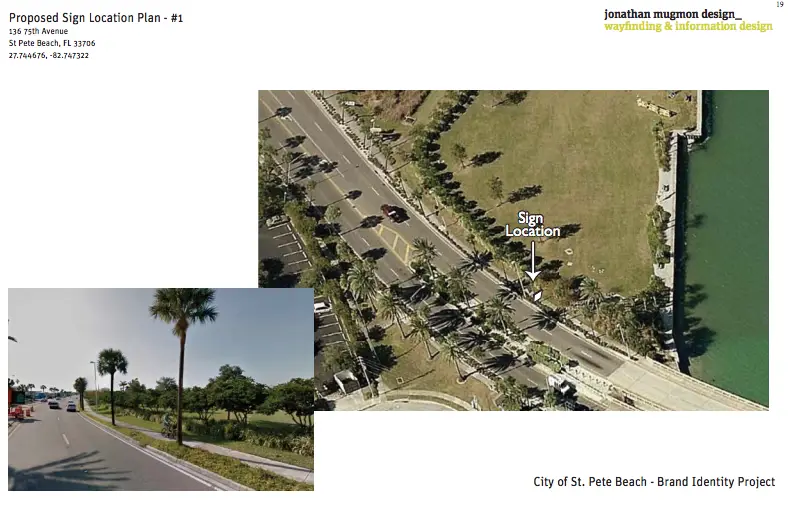 Sign Location #2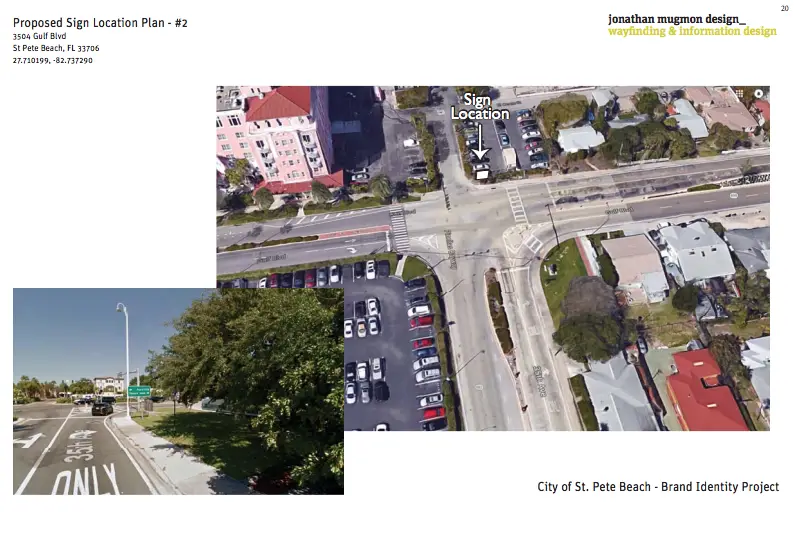 Sign Location #3
---
Follow Us on Social Media
Make sure to follow us on Facebook, Instagram and Twitter so that you can always stay up to date with breaking news and updates about the 60th Anniversary events as well as daily city news and photos.