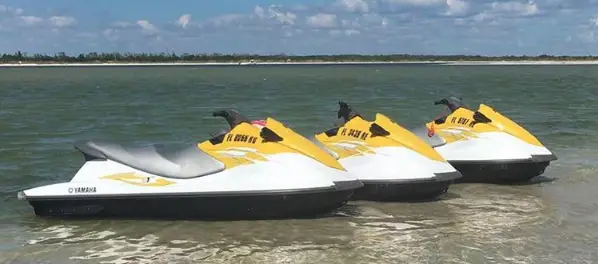 Jet Ski Tours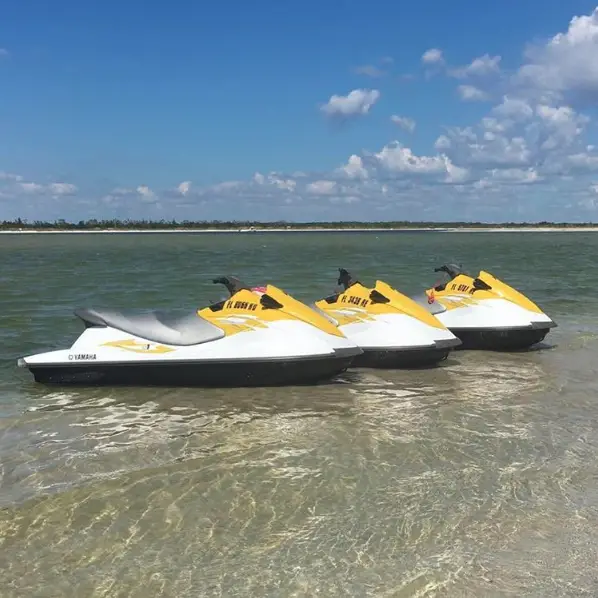 Are you looking for something fun to do on St. Pete Beach? Well when it comes to high speed adventures, there's no better way to experience it than with Jet Ski Tours from Fun Unlimited, LLC. Leave your cares behind and zoom along the serene, sparkling waters of St. Pete Beach!
Jet Ski Tours on St. Pete Beach
If you don't shy away from adventure, then jet ski tours with Fun Unlimited should fill your excitement quotient for a while. When you book a Jet Ski Tour, you will have the chance to ride along side of dolphins, to go swimming and shelling on secluded islands and to experience a high speed adventure like no other! Their wave runners are powerful enough to amp up your adrenaline, but calm and comfortable enough to accommodate kids.
Fun Unlimited provides a superior service to their customers. With new Jet Skis and a knowledgeable, friendly staff, they ensure everyone has the best tropical experience possible.
Located in the Gulfport Municipal Marina on Boca Ciega Bay, Fun Unlimited offers ample free parking and a relaxed atmosphere. Just two miles from the ocean, the bay provides a sheltered area for you to take the family for a day of fun. Call our friendly staff to learn more, or request a reservation online now.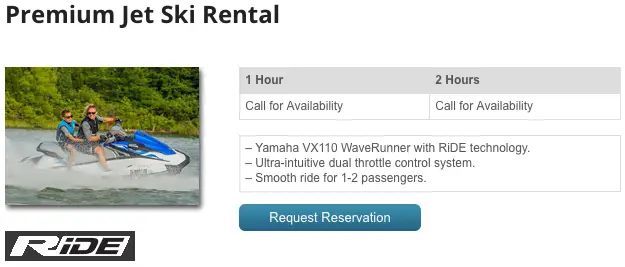 Categories: Things To Do
Fun Unlimited - Jet Ski Tours
4630 29th Ave South
Gulfport, Florida 33711 United States